Walrus Tusks with Partial Skull and 8 Teeth Ivory Bone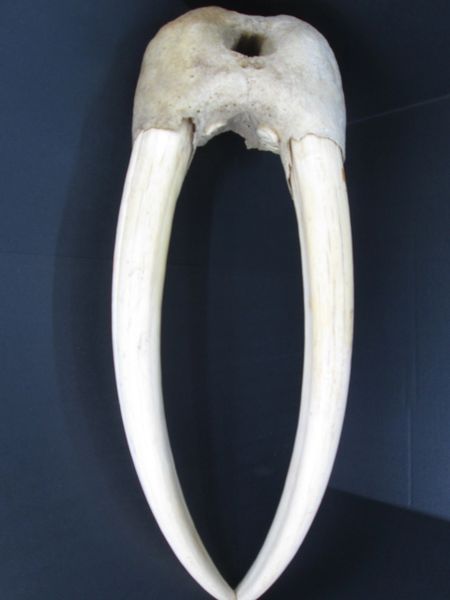 Walrus Tusks with Partial Skull and 8 Teeth Ivory Bone
Walrus tusks with partial skull and 8 teeth
Tusks measure approximately 26" long from skull to tip (with tape measure curved with tusks, as shown in pictures)
Approximate weight is 22 pounds 10 ounces
For a better look, you can view a video with picture slide show on our YouTube channel; Click here: https://youtu.be/0kLjXfGbBpA
Overall approximate dimensions: 30" x 9-1/2" x 8-1/2"
This collector's piece is very old and fragile. It does show heavy wear from storage. The teeth are loose. One tusk is loose. The partial skull is damaged. This piece does need to be more thoroughly cleaned; we recommend having a professional do it as to not cause any more damage. Discoloration from age and storage.

Please ask any and all questions before you purchase this item. This will be sold as is. No returns.
We are open to reasonable offers. Please send us a message if you would like to submit an offer for our consideration.
Local pick up only.

Will be sold AS IS.
See pictures and video for details.
See terms and conditions.


Reviews