Vintage Polaroid Land Camera Square Shooter 4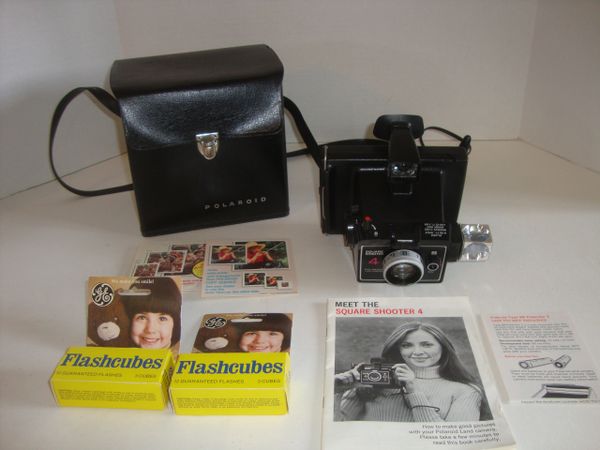 Vintage Polaroid Land Camera Square Shooter 4
Polaroid Land Camera

Square Shooter 4

Vintage

Comes with extra flashcubes, paperwork, and carrying case.

Used. Appears to be in good condition. It powers up and tries to take a picture, however, there is old film inside that seems to have gone bad.

Will need to replace film before use.

See pictures for details.

See terms and conditions.

Reviews