Vintage Marksman Plainsman 1710 BB Gun Pump Action Shotgun Real Wood RARE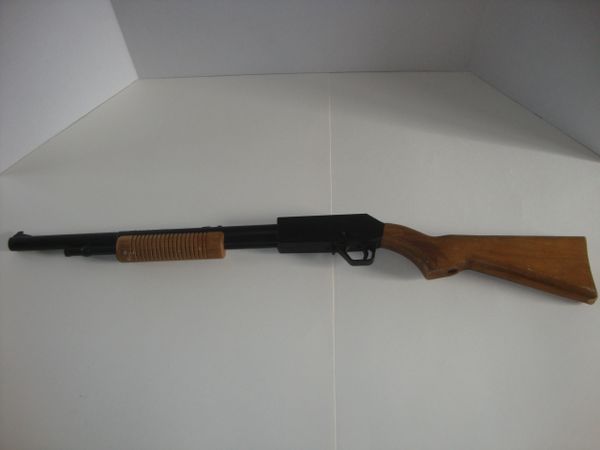 Vintage Marksman Plainsman 1710 BB Gun Pump Action Shotgun Real Wood RARE
Marksman Plainsman BB gun
Model 1710
Uses BBs .177" Cal (4.5mm)
Shotgun style
2 safety switches
Real wood stock and pump
Pump action
Vintage. Used. In good condition. Tested. Works great! There are some scruffs, scratches, and nicks. Nicks on the wood. As well as a 2-1/2" crack & 1" crack in the stock. Also, the plastic handle for pushing the spring back to load it, is broken off. It still works.
See pictures for details.
See terms and conditions.

Reviews