RadioShack Video RF Modulator Cat. No. 15-1244 T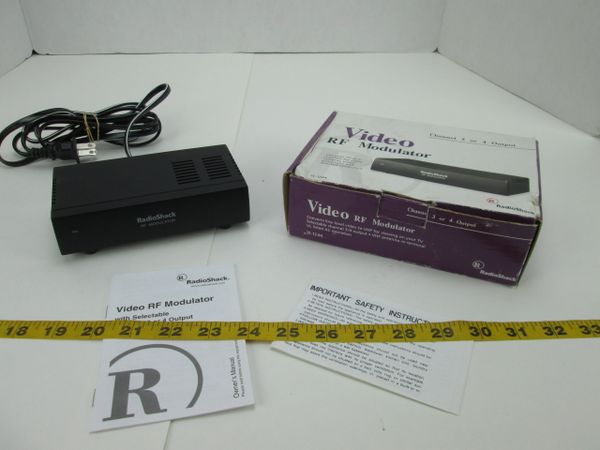 RadioShack Video RF Modulator Cat. No. 15-1244 T
RadioShack Video RF Modulator
Cat. No. 15-1244
Use your TV as a monitor for video cameras, video processors and selected computers.
Channel 3 or 4 output.
VHF antenna-in terminal.
Approximate overall dimensions: 5-7/8" x 3-1/2" x 1-3/8".
Used. In good condition. Some signs of wear from use and storage.
See pictures for details.
See terms and conditions.

Reviews