New Oil Dri 5 Gallon Bucket Spill Kit w Bonus L90435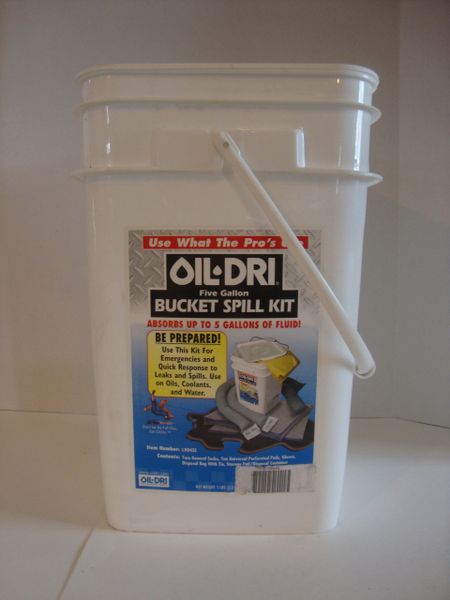 New Oil Dri 5 Gallon Bucket Spill Kit w Bonus L90435
Oil Dri 5 Gallon Bucket Spill Kit

Be Prepared! Use for emergencies & quick response to leaks & spills. Use on oils, coolants, and water.
Absorbs up to 5 gallons of fluid!

Item number L90435.

Contents:

Two general socks

Ten universal perforated pads (Plus 5 BONUS pads)

Gloves

Disposal bag with tie

Storage pail/disposal container
Never used. Outside of bucket does show wear from storage.

See pictures for details.
See terms and conditions.

Reviews