Motor Auto Repair Manual 1974 Service Trade Edition 37Th Edition L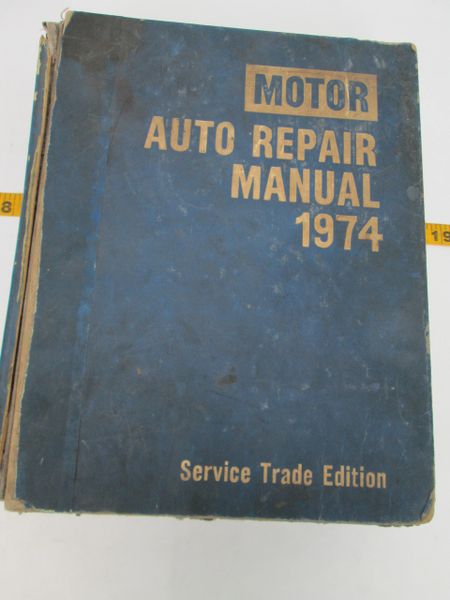 Motor Auto Repair Manual 1974 Service Trade Edition 37Th Edition L
Motor Auto Repair Manual 1974
Service Trade Edition
37Th Edition
Hard cover with blue binding.
Approximately 8-3/4" x 10-7/8" x 2"
Used, damaged, binding loose, cover and edges are dirty from shop use, inside pages are in good condition, a couple are folded.
See pictures for details. See terms and conditions.

Reviews