Lot of Videoscope Microscope Accessories Slides Covers Labels Bulb T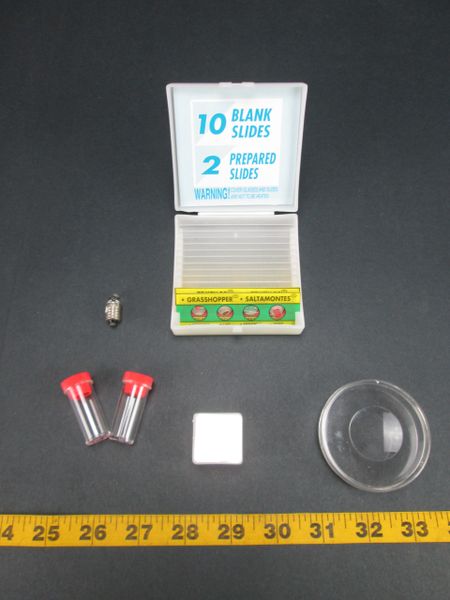 Lot of Videoscope Microscope Accessories Slides Covers Labels Bulb T
Lot of Videoscope Microscope Accessories
Listing includes 2 collecting vials, 1 petri dish, 1 light bulb, 2 prepared slides, 10 blank slides, 12 cover glasses, 12 statical covers, and 12 blank labels.
Items are new. Signs of wear from storage.
Accessory lot only; does NOT include videoscope or any other items not shown in pictures.
See pictures for details.
See terms and conditions.

Reviews