Lot of 2 Vintage 1974 Banthrico Metal Coin Banks 1929 Ford Truck & 1928 Chevy Truck T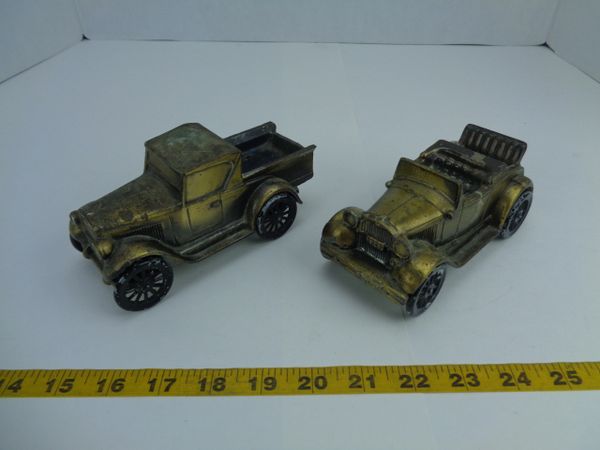 Lot of 2 Vintage 1974 Banthrico Metal Coin Banks 1929 Ford Truck & 1928 Chevy Truck T
Lot of 2 Vintage 1974 Banthrico Metal Coin Banks
1929 Ford Truck & 1928 Chevy Truck
Truck measures approximately 6-3/8" x 2-3/4" x 2-7/8"
Car measures approximately 6" x 2-3/4" x 2-1/2"
Both are marked Zions First National Bank
Used. In fair condition. Some  corrosion to metal. Missing key to open bottom. Paint chips. Signs of wear due to use, age, and storage. Dirty from age, use, and storage.
See pictures for details.
See terms and conditions.


Reviews