Ghettopoly.com Ghettopoly (like Monopoly) Board Game for Adults Rare Novelty Fun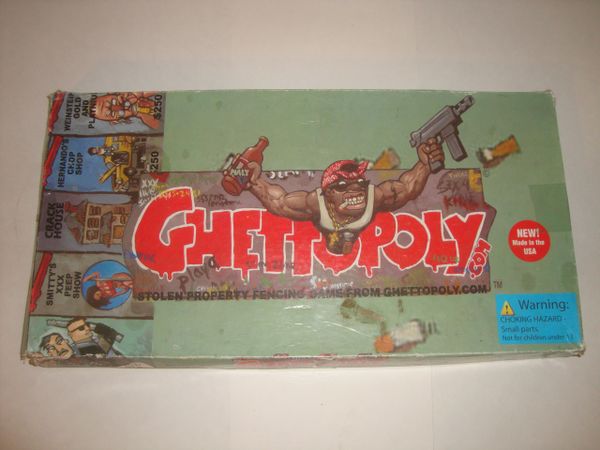 Ghettopoly.com Ghettopoly (like Monopoly) Board Game for Adults Rare Novelty Fun
Ghettopoly board game
Plays like monopoly; ghetto style novelty game
Includes:

Game board
Loan shark tray
40 Crack houses
17 Projects
Pink slip cards
Ghetto Stash and Hustle Cards
7 Game pieces (pimp, hoe, 40 oz, machine gun, marijuana leaf, basketball, and crack)
Counterfeit money
2 dice
Used. All the pieces are included; no missing pieces. Board and all game pieces are in great condition. The "loan shark tray" has damage. The box also has damage on corners and sides. Box shows wear from storage as well.

See pictures for details.
See terms and conditions.
Reviews