1907-S MCMVII High Relief Double Eagle Liberty Tribute Copy Coin 1oz .999 Silver GS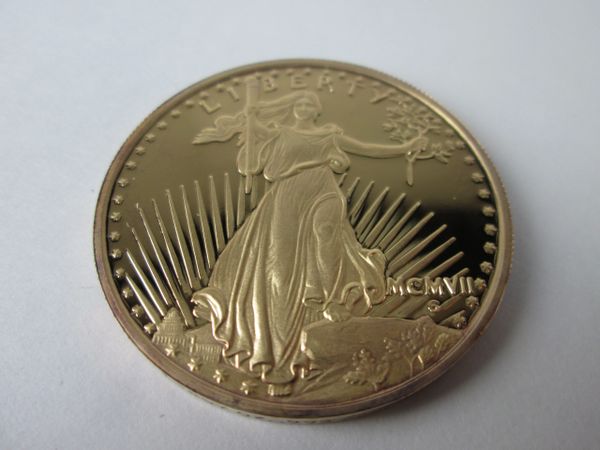 1907-S MCMVII High Relief Double Eagle Liberty Tribute Copy Coin 1oz .999 Silver GS
MCMVII (1907) High Relief Double Eagle tribute coin

COPY only; NOT actual U.S. currency.

Composition: .999 Pure Silver layered in 24Kt. Gold

Weight: 1 troy ounce

Mint Mark: S (San Francisco, CA)

Appears to be in good condition. Does have some signs of wear. Tarnish around the edges.

See pictures for detail.
See terms and conditions.

MORE COINS and collectibles available in our store.

SKU S

Reviews